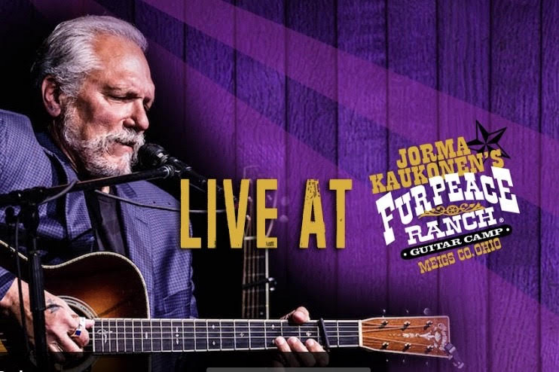 Jorma Kaukonen Sets Fifth 'Quarantine Concert' Livestream
Jefferson Airplane/Hot Tuna guitarist Jorma Kaukonen will go live on Saturday, May 2 to serve up some music and "excellent acoustics from the Fur Peace Station Concert Hall."
"It is our pleasure and honor to bring these free concerts to our friends all over the world. We wish you were here, but we'll take the win any way we can," said Kaukonen via press release.
This marks Kaukonen's fifth show from quarantine, and the broadcast is set to kick off at 8 p.m. ET.
According to an announcement, "Jorma will perform, tell stories and talk about his songs, often playing them on the very guitar he wrote the song on."
Tune in to Kaukonen's Quarantine Concert on Saturday, May 2 at 8 p.m. ET at the Fur Peach Ranch YouTube.